OPEN CALL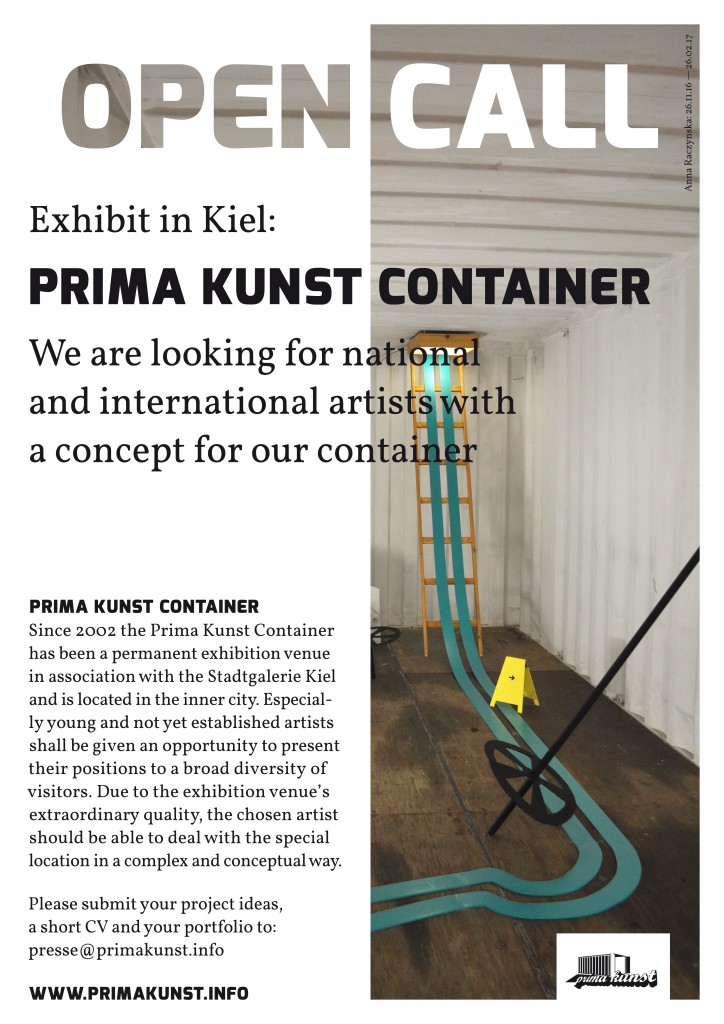 Exhibit in Kiel: Prima Kunst Container
We are searching for both, national and international artists with a concept for our container.
About the Container
Since 2002 the Prima Kunst Container has been a permanent exhibition venue in association with the Stadtgalerie Kiel and is located in the inner city.
Especially young and not yet established artists shall be given an opportunity to present their positions to a broad diversity of visitors. Due to the exhibition venue's extraordinary qualities the chosen artist should be able to deal with the special location in a conceptual and complex way.
Drilling into the metal outer walls of the container, as well as the displacement of the container is not possible. You can use the interior and the exterior surfaces of the container.
Please submit your project ideas/suggestions, a short CV and your Portfolio to:
presse@primakunst.info