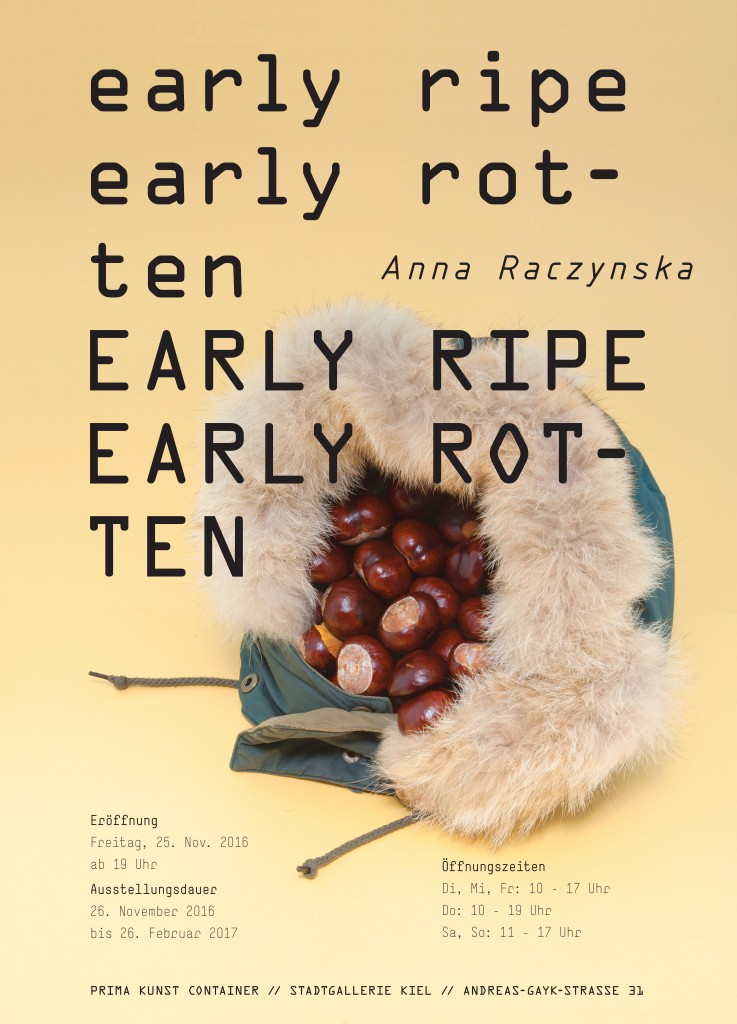 Prima Kunst präsentiert stolz:
Anna Raczynska – Early Ripe, Early Rotten
Anna Raczynska (b.1990, Poland) graduated in 2015 with a master degree on Academy of Fine Art and Design in Wroclaw – Sculpture department. Currently participating in Artist Residencies Enschede program, Netherlands.
Her work can be taken as a recurring attempt to access a world less crude than our current. Carefully crafted sculptures and installations are all drawing from the visual reality of daily life but yet ignoring most rules of naturalistic resemblance by drastically altering size, material or context in an often abstractive manner. Her viewers are left in the void between empathy and mockery, in confronting situations that appeal to everyone's very own humane core – would you laugh if I dropped my ice cream?
Herzliche Einladung zur Ausstellungseröffnung
am 25. November 2016 ab 19 Uhr!
Ausstellungsdauer : 26.November 2016 – 26.Februar 2017
---
Öffnungszeiten/ opening hours:
Di, Mi, Fr: 10-17Uhr
Do: 10-19Uhr
Sa,So: 11-17Uhr